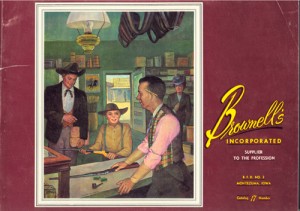 Bob is in Iowa this week for an awesome pheasant hunt.  He'll be hunting alongside Frank Brownell and his son Pete, the  largest suppliers of firearm accessories, gun parts and Gunsmithing tools in the world!
We've got an inside look at the history and future of Brownells. This is an episode you won't want to miss!
For over 70 years, Brownells has been providing quality Gunsmithing tools, gun parts and service to the firearms industry. For all but two of those years, there has been a consistent brand image, the oblong horizontal shape of our catalog and the graphical design of our Brownells logo. For all of those years, these two uniquely, identifiable products have stood for our promise of service, selection and satisfaction.