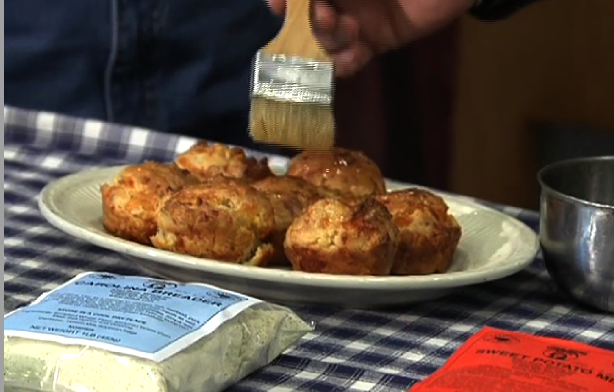 Here is a simple and amazingly good recipe for Adluh's Garlic Cheese Biscuits! Thanks to Frank Workman, Director of Sales at the Adluh Flower Company for sharing one of many great recipes.
Directions:
Pour 1 pound or 3 cups of Adluh Biscuit Mix with Yellow Flakes into a bowl and add:
1 cup of Sharp Cheddar Cheese
1 teaspoon Garlic Powder
1 teaspoon Oregano
Add 1½ Cups of Buttermilk and mix. The batter should be of the consistency of cottage cheese. Scoop 2/3 full into greased Muffin Tins, bake at 400 degrees for 25 minutes or until golden brown. Brush tops with butter.
Makes 10 -2 ½" Biscuits
Recipes: www.adluh.com